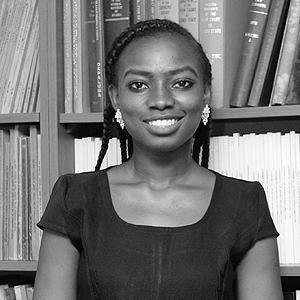 Cool-headed and focused, Mojisola George is a dedicated lawyer with a breadth of knowledge in civil, commercial litigation and property law. A very competent barrister, Mojisola has successfully argued a number of cases before superior courts. She has acted in a wide range of commercial disputes, including complex contractual disputes, property litigation and injunction applications and brings growing expertise in the property, transport and retail industries. Experienced in running large-scale litigation involving multiple parties, Mojisola has also successfully resolved a number of disputes by mediation. Besides having a great passion for litigation, she is also experienced in the area of Maritime Law.
Jurisdictions
2014 Admitted as a Barrister and Solicitor, Supreme Court of Nigeria.
Education
2013 LL.B (Hons), Lagos State University, Nigeria.
Areas of Practice
Property Law Maritime Law Civil and Commercial litigation Alternative Dispute Resolution