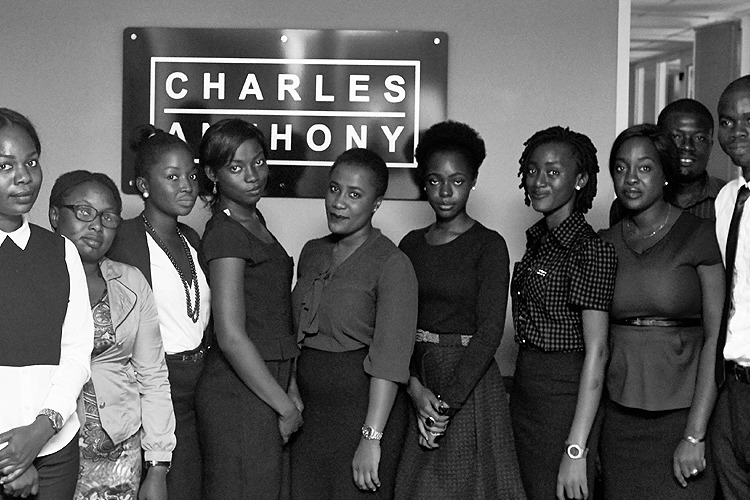 Careers
Charles Anthony's lawyers and other professionals serve a diverse portfolio of clients in complex and innovative matters. Naturally, we seek the most talented and motivated individuals to help sustain and grow our practice. We are deliberately designed as a compact sized law firm. That in itself places limitations on the number of staff we are able to retain at any given time. Despite that, we are constantly on the look-out for outstanding lawyers who possess the Charles Anthony Spirit. Employment opportunities at our firm consist of an internship programme, fresh law and non-law graduates and mid-career positions.
Internship Programme
Six slots exist at our firm each year for interns from the Nigerian Law School. Two of our internship positions are reserved exclusively for recipients of the Professor Anthony Adeogun Memorial Prize for the best overall students in the law of contract and industrial law at the Faculty of Law of the University of Lagos. Interns receive a small allowance during their internship and are allocated to dispute resolution and litigation practitioners so that they can gain a well rounded experience. Candidates would be well advised to apply to our Practice Manager by e-mail in good time as the competition for places is stiff.
Continuing Legal Education (CLE)
At Charles Anthony, the traditions we have inherited from our parent firm make it almost obligatory, that we take the continuing legal education and career development of our lawyers and other professional staff seriously. We believe that lawyers' best develop their skills through a combination of on-the-job work experience and formal training. We provide an array of in-house training seminars for all our lawyers throughout the year. More advanced training seminars are geared to help lawyers of all levels keep abreast of developments in their areas of practice and continue to hone their skills.
Experiencing Other Jurisdictions
We encourage our lawyers to consider secondment to any of our associates in other jurisdictions with whom we have long-standing relationships at some point in their careers. Our lawyers have the opportunity to work with their colleagues from the indigenous and foreign firms with whom we collaborate and can expect to be occasionally assigned to travel with lawyers on assignments.