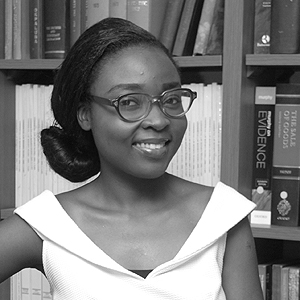 Commercially minded and results driven, Temilade Olusa works closely with her clients to ensure she thoroughly understands their issues and strives to ensure they are kept continually informed as their matter progresses. Temilade is an ardent researcher and an avid reader who loves to explore the art of writing. She is also a fine litigator. Prior to joining Charles Anthony LLP she had worked with a leading human rights law firm and a real estate firm.
Jurisdictions
2013 Admitted as a Barrister and Solicitor, Supreme Court of Nigeria.
Education
2012 LL.B (Hons), Obafemi Awolowo University, Nigeria. LLM (Part-Time) University of Lagos, Nigeria.
Areas of Practice
Maritime Law Business Crimes Human Rights Law Energy Resources Law