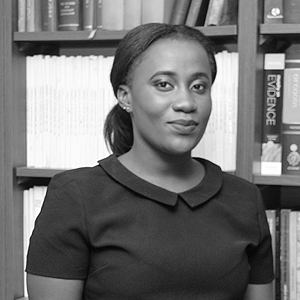 Gift is highly regarded for both her personable manner and the breadth of her knowledge. Gift goes beyond simply reading the law to see through the legalese of transactions, analyse the commercial and practical implications and structure her advice for the best business outcome.
Jurisdictions
2016, Admitted as a Barrister and Solicitor, Supreme Court of Nigeria.
Education
2015, LL.B (Hons) University of Nigeria, Enugu, Nigeria.
Areas of Practice
Business Crimes Civil and Commercial litigation